This past Saturday and Sunday, we were crafting up a storm at the Kaminski Household. I made this pillowcase last year before Sophia used a pillow (got the idea via my friend Kristy over at The No-No Room). I plan on changing out her pillowcases for every major Holiday. Thanks Kristy!
Next up, decorating some fake pumpkins with ribbon and fringe. I'd seen these all over Pinterest and blogs. Seemed easy and it was!
Next, candy corn vases. I'd also seen these all over Pinterest and blogs and once again....super easy! And cheap! A few Goodwill vases at about 50 cents each and spray paint!
Then I decided to try vinyl and my Cricut out. I cut out the letters and shapes. Stuck them to these jars (2 of them are spaghetti jars) and spray painted them.
I turned a vase upside down to get this ghost.
I also broke out the Halloween countdown calendar that Sophia loved so much last year. I just need to stick candy on each square with double sided tape. Thanks Kristy for another great idea!!!
We're almost ready for Fall. Just a couple of more things to put together and I'll post pics of the finished, put together look. Happy Fall!!!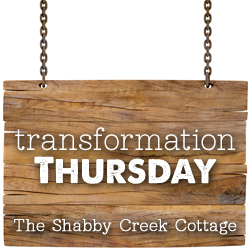 "/>